Stylish Black Gift Bag - 2 Pack
A Black Gift Bag can be the perfect solution, for making the smallest of gifts look more sophisticated and expensive, especially if your wrapping skills aren't up to scratch!
At Cocobella Lingerie, we recommend gifting your items in one or more of our stylish matt black gift bags, made from polypropylene, with an integral handle, scalloped flap, velcro fastening and polka dot bow.  Our blck gift bags are sold in packs of 2, and are supplied with a black piece of tissue paper.  The black gift bags are already assembled and will really elevate the appearance of your gift.  All you have to do is choose your gift, wrap it in tissue, pop it in the bag and wait to see the smile on your loved one's face when you hand it to them!
Black Gift Bag Features:
Made from a textured fabric to keep contents clean and dry.
Each pack contains 2 black gift bags, 1 x small and 1 x medium (plus a sheet of black tissue).
No wrapping skills required.
Sizes:
Small - Perfectly suited for gifting a sexy pair pair of briefs, stockings, suspender or gift card - 12x16x6cm
Medium - Perfectly suited for gifting camisole, lingerie sets, chemises and other similar lightweight items such as perfume, candles, body products, books, CDs, DVDs, sweets etc - 19x26x8cm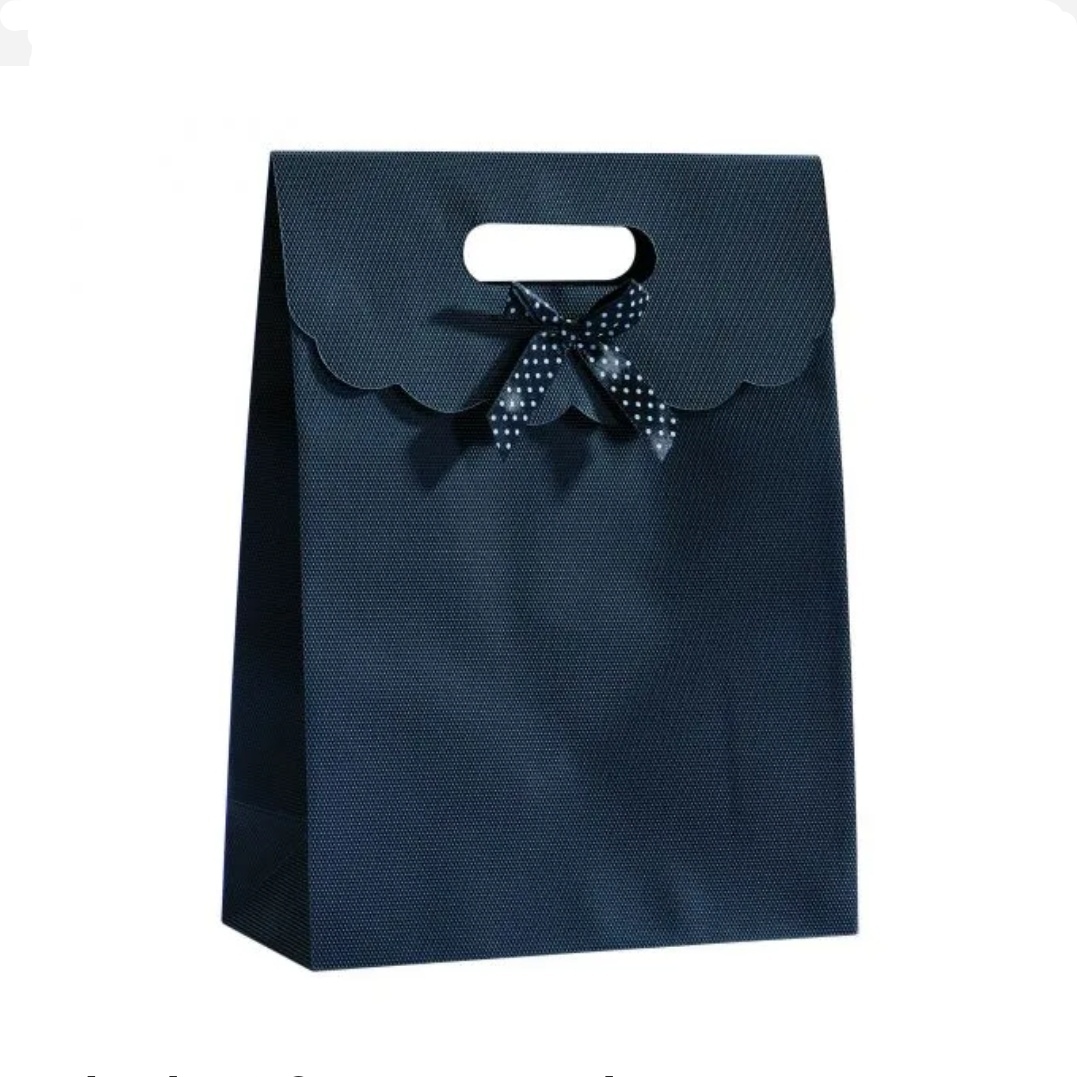 If you haven't already selected your gift, and need some inspiration, please take a look at our Gift Ideas page or drop us a line via our Contact Page we are always happy to help.
As with all our products, our Black Gift Bags come with free standard UK shipping, so before word gets out about them and everybody rushes to stock up on them (which we know they will once they've seen them), get ahead of the game now and bag yourself some really stylish little Black Gift Bags before anybody else does.